High Speed Pick and Place Machine CPM F3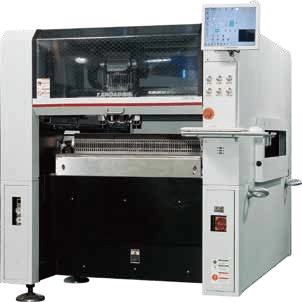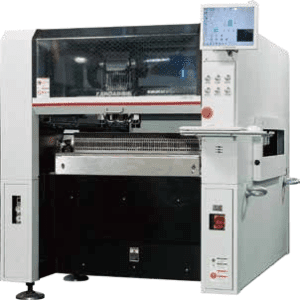 Efficient integrated placement head configuration convenient and fast for production with a maximum 42000 CPH speed. Compatible with 01005 tiny chip to 60mm * 40mm and other large components mounting
Flexible configuration for placement head configure high speed and multifunction placement heads according to product characteristics
Using a magnetic levitation motion module guarantees the ability to complete high-speed placement and high-precision placement effects
First to use industrial linear cameras scanning identification system
Automatic calibration system thermal compensation correction device
Feed belt automatic shear collection device make production more efficient and more convenient
Support MES System intelligent management of equipment production, quality, efficiency, etc can be realized and the enterprise manufacturing execution ability can be improved.
The high-speed integrated placement head configuration makes the equipment more high-speed and practical
Modeling rack

Adopt cast one place forming frame 365 days natural aging stress relief, adopt high-temperature annealing process to prevent thermal distortion of high-speed movement shape thermal deformation
Loop control process

Y-axis adopts dual linear motor drive and grating ruler to achieve high-speed response high-precision full closed-loop management
High Precision thermal compensation calibration device

high precision thermal compensation correction device can monitor and automatically correct the placement accuracy in real-time to ensure the stability of the high-speed operation of the equipment
High-Speed Placement head

Equipped with a new lightweight 10 nozzles high-speed placement head which can correspond to Inch 0201 tiny devices up to 12*12mm height 6.5mm all conventional devices can achieve high speed/high precision placement
Multifunctional placement head

Equipped with a new high precision 4 nozzle multifunction placement head, which is independently controlled by the R axis. Compatible with 01005 tiny chip to max 60 * 40mm large special shaped device with a height of 30mm to achieve high precision placement
Magnetic Levitation linear motor and grating Ruler
Using the industry's most advanced linear motor configuration the linear motor has higher precision longer service life and stability of equipment
Tray tray feeding system


Upgraded Cabinet IC Cabined (Tray Cabinet) Adopts Servo High-precision- side Rail Type Feeding Tray, Which Supports 20 Tray Trays. Support Online Non-stop Disk Change.
Light and small electric feeder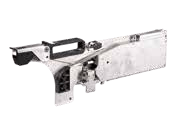 Support 8/12/16/24/32/44/56/72/88mm Feeding, Newly Designed High-precision Feeder, To Achieve Feeding Accuracy + 0.035mm, Cpk>1.0.
Tube Feeder


The newly upgraded vibrating feeder has a more stable vibration frequency and can flexibly respond to the feeding needs of various tubular materials.
Features
Various functions to ensure stable production of equipment
ATC nozzle automatic exchange (optional)

A newly designed ATC nozzle automatic exchange device can be equipped with 40 pcs nozzles of various types according to production needs to achieve an automatic switch of the nozzle of each model
Vacuum adsorption system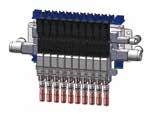 The new vacuum absorption system significantly improves the vacuum flow of the suction nozzle and the suction is more stable and reliable
Conveyor device

An optical fiber induction type stop plate is adopted. the conveyor belt adopts a synchronous belt to avoid belt slippage, and the newly designed plate transfer mechanism makes the PCB clamp the board edge width is reduced to 3mm.
Linear scan camera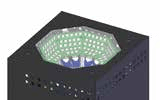 New self-designed light source controller, matched with imported higher-resolution cameras, to achieve higher precision and faster response chips and special-shaped components achieve high-precision placement.
Flying camera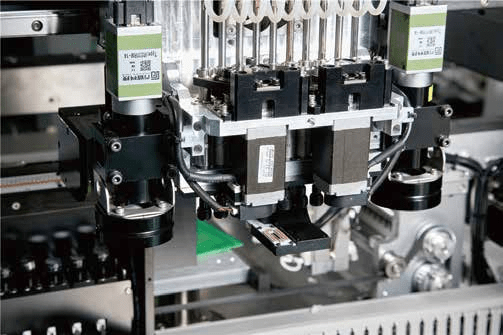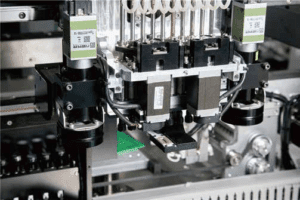 A new flying camera can identify and correct all chip components during high-speed placement. and the component size can range from 12* 12mm. The component identification can also be performed for some chip components. spherical components, etc. To more efficient production of.
Compatible Components for Application