CPM-FB Flexible configuration of placement head Configure high-speed and multi-function placement heads according to the best production capacity is 8000cph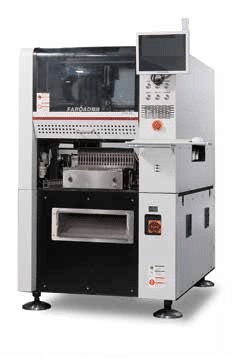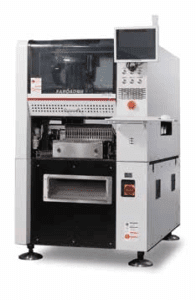 Built-in vacuum pump configuration can adapt to all kinds of heterosexual components
Equipment configuration The vacuum bump device has a stable vacuum, which is suitable for the production of various special-shaped components and components of different sizes.
Support the simultaneous production of many different types of materials
Configurable high-speed eight-head and multi-function fou-head corresponding to different types of components
Maglev motion control
Magnetic levitation motion control ensures high-speed and high-precision operation of equipment
Software control is suitable for domestic and international markets
PC+touch operation and support offline programming, one-key switch between Chinese and English interfaces
Support MES system
Through the MES system. it is necessary to realize the intelligent management of equipment production and quality and improve the manufacturing execution ability of the enterprise.
Flexibility

High-speed placement heads and multi-function placement heads can be configured according to customer component types.
Universal platform compatibility with diverse feeders

universal platform is compatible with a variety of feeders such as 60mm and 100mm which are suitable for various production needs.
Applicable to Excipients and social-shaped components


Suitable for labels, adhesives, foam, conductive adhesive/cloth, Mylar, copper foil, thermally conductive silicone, headphone components, mobile phone case materials, glass panel texture film, battery cover, 3C product zero accessories, (add material tape photos in the component range diagram).
Advanced configuration in the industry, more stable pick and place performance
Independent Theta control axis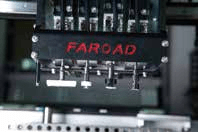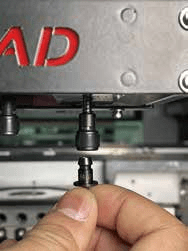 Through the shape of components, the simple production of data (intelligent recognition), and the automatic storage of recognition data, the recognition of complex components is realized quickly by pick and place machine
It can provide 4-8 kinds of different devices with different angle placement requirements at the same time and there is no difference between the quick installation of the suction nozzle and the suction nozzle installation on a pick and place machine
High Precision reliability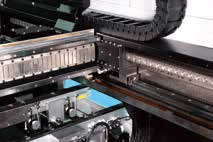 Imported XY drive and magnetic levitation linear motor with a bidirectional grating ruler
High Precision Scanning Camera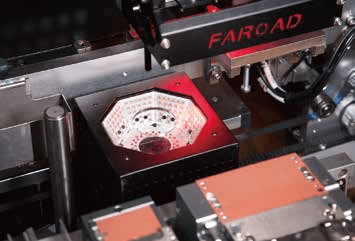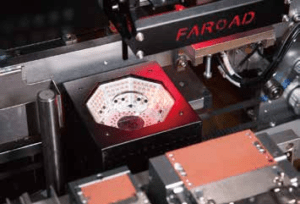 The use of imported linear scanning cameras can meet the inspection requirements of high-resolution components and realize the simultaneous production of various complex devices and materials.
High Precision thermal Compensation Calibration device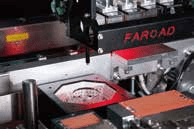 High Precision thermal compensation calibration device can monitor and automatically correct the placement accuracy in real-time to ensure the stability of the high-speed operation of the equipment.
One Piece Molding rack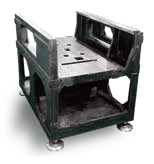 Ome piece frame adopts a cast of 365 days of natural aging to relieve stress and adopts a high-temperature annealing process to prevent thermal deformity and thermal deformation of high-speed movement
Intelligent Software system
Non-standard components can be edited freely

Newly developed intelligent digital alignment algorithm to realize one-click free editing on non-standard devices/special shaped irregular devices.
Coordinate import
Excel files etc one click import of pick and place coordinates can be realized.
Support MES System Collection 
Through MES System we can realize intelligent management of equipment and production quality. Improves enterprise manufacturing capabilities
Path Optimization

Intelligent algorithms such as ant colony algorithm cluster analysis and AI deep learning are newly added to realize automatic optimization of the best path for suction and placement and to achieve the best utilization rate.
Lan Management
local area network management, software database, and online machine learning database intercommunication update realize local area network transmission to prevent  U disk virus transmission.
Support MES Upload
Mes upload supports automatic identification of QR code or bar code after placement is completed and uploaded to MES Server to achieve traceability.