6 zones reflow oven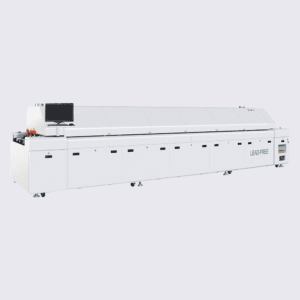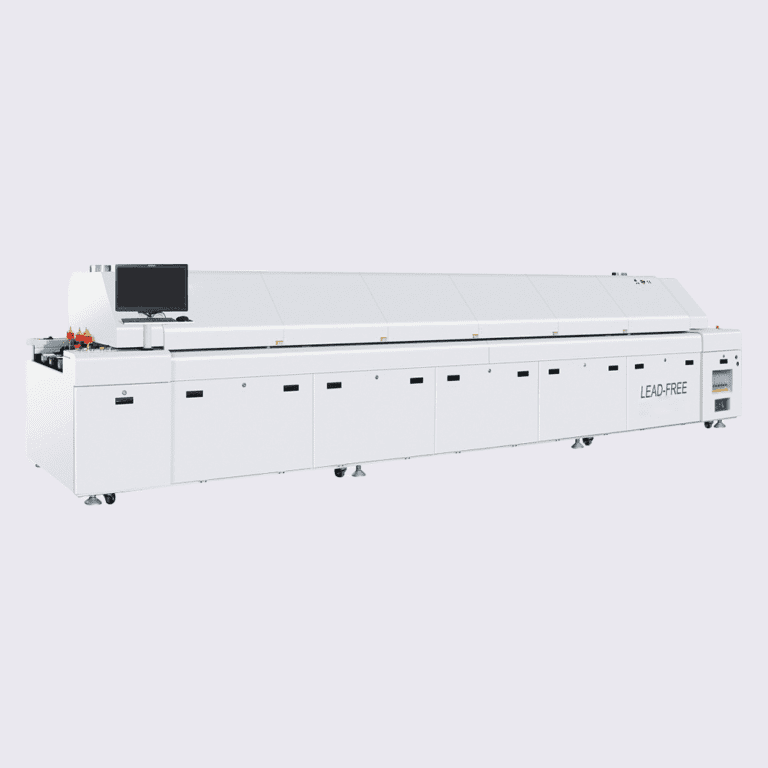 Windows XP operation system, so simple as Chinese and English interface onscreen alternative is available.
Intelligent Diagnosis System has the functions of Trouble Remind, Alarm List-out, and Report Saving.
All production data will be backup automatically, and easily for ISO 9000 management.
Hardware Features:
Board drop detection
Uninterruptible power supply
Guaranteed Lead-Free Process
Automatic edge rail lubrication
320 C high-temperature processing capabilities
Board counter
Motorized width adjust
Seema communication
Excellent Thermal Convection System
An efficient power design and heat management system greatly improves energy savings while lowering carbon emissions.
Reliable Conveyor System
The guide rail is made from a special aluminum alloy the surface is covered by oxidation and has a super hard film that is hard to deform and corroded